I'm Jessica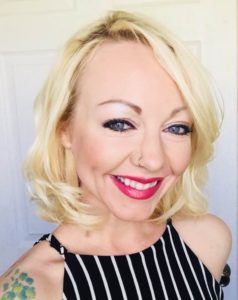 Need a hand with your dissertation? You came to the right place. I'm a writer, editor, and coach who's ready to add some rocket fuel to your dissertation journey. My clients are located all over the world and come from a variety of backgrounds, programs, and universities. Most of the soon-to-be doctors I work with are folks who have found themselves stumbling around in online programs without the the guidance and timely feedback they need to get the show on the road.
That's is where I come in.
I'm not your typical dissertation consultant or editor. I'm not interested in time-wasting formalities and ho-hum interactions. I'm a high-energy, positive, and committed worker bee – the kind of person you want in your corner to keep this thing moving forward. My obsession with detail has served me well in this line of work. I also don't let my clients quit; once we've decided to take on your dissertation together, you will finish.
Here's an idea of what you can expect from working with me:
What working with me IS: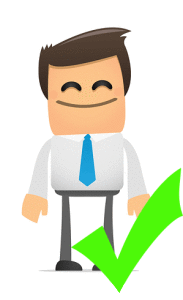 Working with me means you've got someone with the knowledge and expertise to get you through every stage of the dissertation process, including any absurd revision requests, snarky feedback, or otherwise frustrating barriers you may confront from your chair, committee members, or any of the other ten million people waiting in line to critique your dissertation.
If you feel stuck, confused, or out of ideas, I'll give you the oil needed to get your wheels moving again. You'll be guided throughout every stage of the process by someone who has helped countless people who were once in your shoes. The longer you let frustration or confusion hold you up, the more costly and stressful the experience will be. Who wants that?
What working with me is NOT:
Boring and uptight. Look, academia is stuffy enough. The last thing you need is another member of the no-fun brigade around. The work I do is extremely professional and polished; however, I prefer to keep a lighthearted relationship with my clients. I'll get everything done that needs to be done and keep you smiling. I won't make all of your dreams come true, but I will get you out of dissertation purgatory.
How am I different?
I am not a dissertation mill. Your work will never be outsourced to anyone else. You work directly with me, and I perform all of the services, myself. There are many companies that offer dissertation services – a quick Google search will validate that. However, dig a little deeper and you'll probably be surprised to find out that the people listed on the site are not the individuals who actually do the work. Often, the work is sourced to underpaid students, or even worse, low-cost foreign workers who do not have a grasp on the English language, let alone, academic writing. I never turn a document around to a client unless it is something I would turn in, myself. Quality is not something I will ever compromise on, and I only take on projects when I know I'll be able to devote the time needed to provide a stellar product.
When I work with a client, it is a partnership. We're a team and my clients have direct access to me. If you find yourself in a pinch and need a quick turnaround to meet a deadline, I'll do everything in my power to help you. If you're having trouble appeasing your chair and are frustrated and bummed out, I'll chat with you and draw up a game plan. That's how I'm different.
Give me a call – let's get your project finished.