Support and Guidance to
Finish
Your Dissertation
Need a hand with your dissertation?
You came to the right place.  I'm a writer, editor, and coach who's ready to add some rocket fuel to your dissertation journey.  My clients are located all over the world and come from a variety of backgrounds, programs, and universities.  Most of the students I work with have found themselves stumbling around in online programs without the the guidance they need to get the show on the road.
That's where I come in.
I'm not your typical dissertation consultant or editor.  I'm a high-energy, positive, and committed professional – the kind of person you want in your corner to keep this thing moving forward.  Once we've decided to take on your dissertation together, you will finish.
Determining the best form of data and data collection for your research
Manual coding 
Thematic analysis
Development of written narrative of results
Technical editing
Copyediting
APA formatting
Content development
Reference and citation auditing
Assistance with study design, analysis, and chapter development
Preparation for defense
Feedback on your writing
Help with staying organized, setting goals, and meeting deadlines
Assistance locating recent, scholarly resources needed to support the development of the literature review
Help with outline and chapter development
Assistance with feedback and revisions.  
Close review of your work and feedback
When necessary, written correspondence to dispute unwarranted revision requests
Help navigating communication with your chair or committee members
Creation of polished PowerPoint presentation for proposal or final defense
Coaching to prepare you to pass your defense
Why Choose Dissertation Angels?
Your work will never be outsourced to anyone else.  You will work directly with me, and I perform all of the services, myself.  I enter partnerships with my clients to help them through each step of the journey.  Your success is mine, and I like to win!  If you're having a rough time, reach out.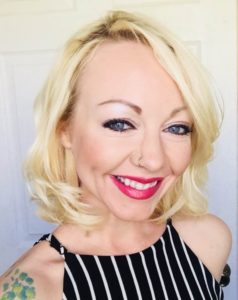 What I find really cool about working with Jess was her precision with troubleshooting. She read my material with an eagle eye and spotted what needed to be done the first time.
Dissertation Angels was so efficient and easy to work with. I used to get my paper sent back to me for revisions at least 3 to 5 times each assignment, after acquiring your service it was never sent more than once and your work was always on time.
Jessica Bell is an absolute miracle worker when it comes to dissertation coaching and editing. She is professional, courteous and most importantly she cares about her clients.
Jessica is truly a literary angel! I was ready to walk away from my unfinished dissertation due to frustration, lack of time, most importantly lack of progress. The first time I spoke with Jessica I was unsure of how she'd be able to help me but it became clear very quickly just how much she was going to change my life.
I cannot even begin to thank Jessica for her expertise in editing my doctoral dissertation. I was at a very low and frustrated place in my dissertation process when her name was given to me.
I found Dissertation Angels after having failed my preliminary examination. I was stalled, my self-esteem was crushed, and I had accepted the fact that I may never earn my Ph.D. However, Jessica, at Dissertation Angels truly changed my life and educational trajectory.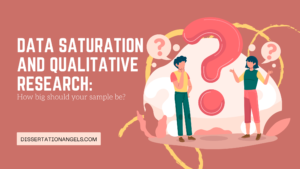 In qualitative research, the term "data saturation" is used to describe the point at which the integration of new participants doesn't produce new findings. When
Read More »